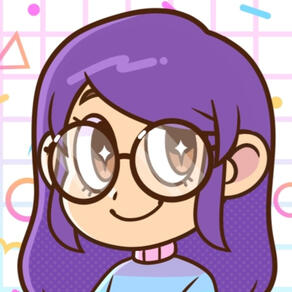 Please take a moment to read my before you follow and rules if you want to follow me on any of my social media, thank you.
<br>
Kerstin
25

German

she/her pronouns

aro-spec (quoiromantic) ace wlw/wlnb / queer

Intersectional Feminist

Leftist

BA in Literature and Linguistics
I speak German and English fluently, so feel free to write me in either language. I have also studied French, Spanish, and Dutch, but I forgot most of it. Currently trying to get back into Japanese. I might read your posts in French, Spanish or Dutch and reply in English because I'm better at reading than writing in them.
Important! Please do not follow if:

you are homophobic, biphobic, panphobic, transphobic, aphobic, racist, islamophobic, antisemitic, sexist, ableist, etc.you consider yourself "anti-SJW", "anti-feminist", "alt-right", part of "Gamergate" or "Comicsgate"you believe in conspiracy theories or are part of conspiracy groups, like QAnon, flatearthers, corona deniers, etc.you ship real people (RPF)you are a fan of real-life (serial) killersyou are a paedophile/"MAP"/"NOMAP", zoophile, necrophile, or an "ally" to any of the groups mentioned hereyou are a TERF/TWERF/"gender critical"/"genderfree"you are truscum/"transmed"you deny the existence of nonbinary and/or genderqueer and/or genderfluid peopleyou deny the existence of demisexualityyou make jokes at the expense of ace aro spectrum peopleyou exclude ace aro spectrum people from the LGBTQI+ communityyou think the split attraction model is inherently badyou cyberbully people (e.g. by engaging in targeted harassment or trolling, making death threats, making hurtful statements about minority groups, dogpiling). And yes, cyberbullying people with memes still counts as cyberbullying.you are against gun controlyou refuse to tag things after I asked you to (only relevant if I follow you). In general, I want visual nsfw content tagged so I can blacklist it, thanks.you sexualise/fetishize me for any reason, including my style/involvement in kawaii cultureyou don't like me (anymore)
* A note on the quotation marks: I put quotation marks around terms/labels that I consider to be euphemisms that bigots use to cover up that they're actually just bigots. I'm including them so it's crystal clear that I don't want the groups mentioned following me.
It's okay to:

ask me to add a CW to my posts for youbreak mutuals, softblocking appreciated (If you don't softblock me, I'll unfollow you back afterwards anyway because I find one-sided follows on personal accounts awkward)ask me for help with your German homework/studies if we're mutuals (I'm a native speaker)talk to me if you follow me but I don't follow you back→ However, this doesn't mean that I'm interested in debating controversial things with strangers. I know I can't change people's minds most of the time, so you're wasting both of our time if you do this. So please don't.

It's not okay to:

ask me for very personal information, like where exactly I live or go to uni (unless we've been friends for years and I have given you my address before)call me "hot" or "sexy", even if you mean it as a joke. It makes me really uncomfortable.just randomly burst into my DMs if you haven't even told me who you are and ask questions about me. If you act like this, I'll block you immediately.
TV shows: Anne With An E, A Series of Unfortunate EventsCartoons: She-Ra and the Princesses of Power, Steven Universe (Future), Over the Garden Wall, Adventure Time, Kipo and the Age of Wonderbeasts, Infinity Train, The Owl House, The Dragon Prince, Gravity Falls, Bee and Puppycat, Avatar: The Last Airbender, The Legend of Korra, HildaAnime: Studio Ghibli, CardCaptor Sakura, FMA: Brotherhood, My Hero Academia, Little Witch Academia, Oh Suddenly Egyptian God, The Boy and the Beast, Lu Over The Wall, Mary and the Witch's FlowerFilms: Disney, Pixar, Spider-Man: Into The Spider-Verse, Get Out, Arrival, Ernest & Celestine, Little Women (2019)Video games: The Legend of Zelda, Pokémon, Kirby, Animal Crossing, Stardew Valley, Undertale, Deltarune, Night in the Woods, Wandersong, Portal, PikunikuMusic: AURORA, Lights, Bleachers, Fall Out Boy, My Chemical Romance, Gerard Way, Bastille, Magic Man, Paramore, Lorde, CHVRCHES, Vampire Weekend, Two Door Cinema Club, WALK THE MOON, girl in red, Tegan and Sara, MUNA, Pale Waves, Cavetown, Claud, Lord Huron, Sufjan Stevens, To Kill A King, The Mountain Goats, Death Cab for Cutie, Bon Iver, Iron & Wine, Passion Pit, RADWIMPS, LiSA, many morePodcasts: Welcome to Night Vale, Good Morning Night Vale, Alice Isn't Dead, The Orbiting Human Circus (of the Air), Within The Wires, I Only Listen To The Mountain Goats, The Bright Sessions, Critical Bits, Seasons, Hello From The Magic Tavern, The Anthropocene Reviewed, Sounds Fake But Okay..., Aceterpretations, A-OK, Feminist Frequency RadioBooks: To Be Taught If Fortunate, Chameleon Moon series, Stake Sauce series, Sidekick Squad series, Baker Thief, Welcome to Night Vale, Cemetery Boys, The Abyss Surrounds Us, Loveless, His Dark Materials trilogy, The Little PrinceManga: Witch Hat Atelier, The Pool That Night, My Brother's Husband, Blue FlagComics: LumberjanesWebcomics: Aerial Magic, Always Human, Their Story, Witchy, Mistlands, Ignition Zero, Rock and Riot, Princess Princess, Agents of The Realm, Countdown to Countdown, Prince and Knight, Let's Celebrate!, Missing Monday, Radio SilenceMisc.: Sanrio & San-X characters, Pusheen, crafting, embroidery, pastel colours, gems, flowers, art museums, Japanese street fashion (especially lolita, otome, himekaji, and casual kawaii styles)